• abilities expo • being disabled • blogger stories • brain injury • buzz feed • buzzfeed • crowd awareness • cuddle spoons • custom • design • didability rights • disabilities • disability • disability friendly • disabled • disabled bloggers • disabled entrepreneur • disabled man • disabled person • eating aid • eating aide • eating aids • Eating aids for the Disabled. • Eating aids for the Elderly. • eating disorder • eating with a spoon • eating with arthritis • exclusive stories • feeding your kid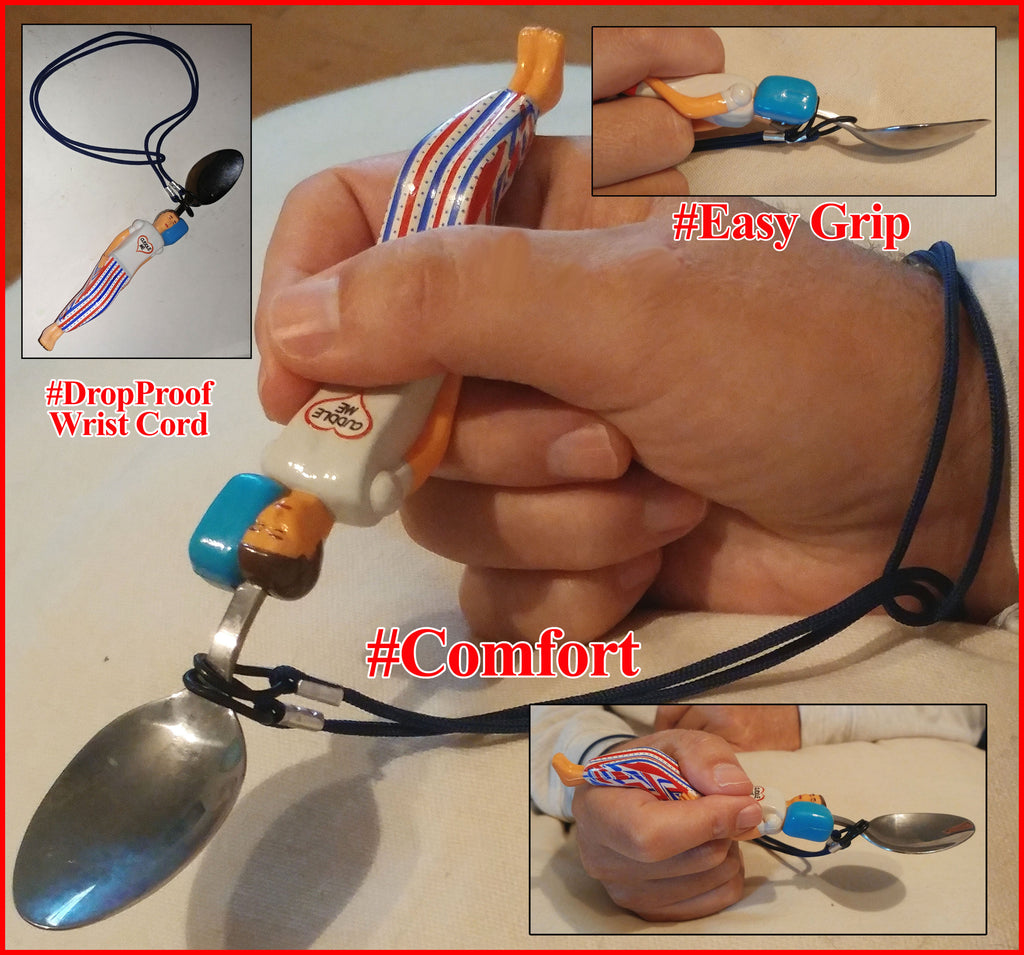 FOR IMMEDIATE RELEASE Cuddle Spoons Now Come with Drop-Proof Wrist Cord The spoons are helpful eating aids for the disabled and elderly BAYTOWN, Texas – May 6, 2021 – Cuddle Spoons, the perfect eating aid for the disabled, elderly and learning to eat, have been improved by the addition of a drop-proof wrist cord. With the drop-proof wrist cord, mothers teaching their children and toddlers to eat on their own don't have to constantly bend over to pick the spoon up off the floor. The same is true for the elderly and physically disabled with limited abilities, said Ken Vantroba, who created Cuddle Spoons...
---
• chris sacca • coffee • cuddle spoons • cuddling couples • custom • gift box • News BUZZ • order now • pree release • rainbows • relationships • Valentine's Day
Happy Valentine's Day to the Today Show from Cuddle Spoons. Thumbs Up Kathie Lee & Hoda Kotb - your very own Originals. More custom designs.