• buzzfeed • disabilities • disabled entrepreneur • disabled person • eating aids • Eating aids for the Disabled. • Eating aids for the Elderly. • eating with arthritis • hand control • hand rehabilitation • how to eat • how to feed a child • learning to eat • Medical devises • medical supplies • medicare • perfect shape • rehabilitation • spoon • stroke recovery • stroke survivor • the best spoon • the perfect spoon • treating arthritis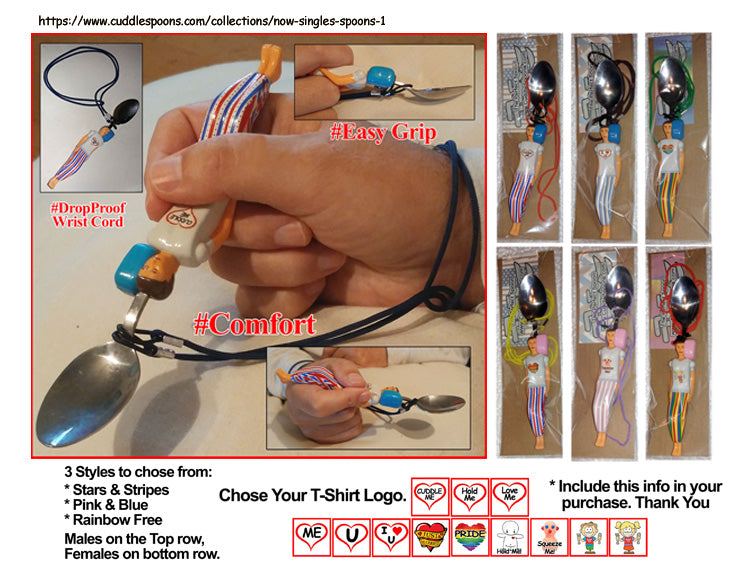 A problem for many Disabled, Elderly and Children is eating on their own. My Cuddle Spoon design is the answer to all your feeding & eating issues. My Spoon will change your life. Video 1, Video 2.  The Disabled Community; Multiple sclerosis (MS), Stroke Survivor recovery, along with Elderly arthritis patients, Children, and Couples all agree that we have the best fun & practical spoon design ever made. For centuries the spoon has never changed, it has always been a small shallow bowl oval or round in shape but I never heard anyone ever say that the handle makes the...
---
• blog • buzzfeed • children's spoon • cuddle me • cuddlespoons • disability • eating aid • feed aide • feeding your kid • gift ideas for couples • gifts for her • hold me • Houston Texas • just say it • love me • medical aid • medical device • medical supplies • nurse's aide • product review • rehabilitation • small business • teaching children • teaching children how to eat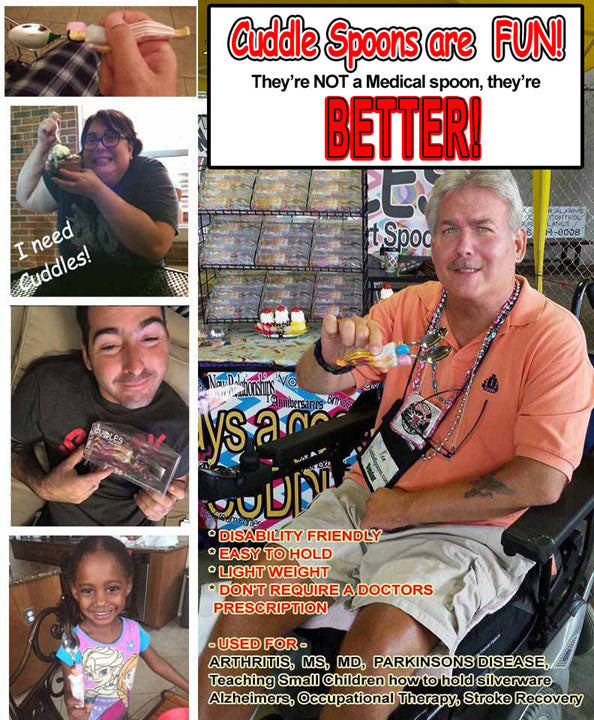 These Cuddle Spoons from @cuddleman1 are one of my favorite product reviews of the year. I just love these fun and innovative spoon sets!! They are colorful, unique and designed to be the perfect #adaptiveutensil #flatware for children, elderly and the #disabled (LGBT Friendly). These #spoon sets are great for just about any occasion including #desserts, parties, relationships etc… #CuddleSpoons make a unique and a thoughtful gift for just about anyone of any age..The spoons were designed and created by Kenneth Vantroba; a #strokesurvivor and a physically disabled person who focused special attention to detail and ensured they would not...