• activities • adult gifts • artist stories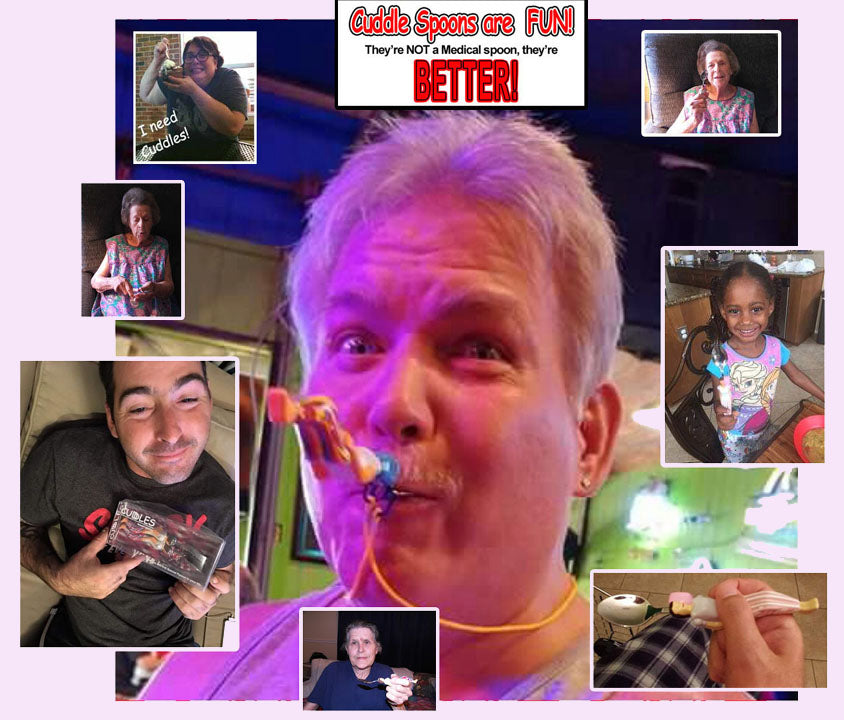 If you have never seen or experience CUDDLES, you don't know what you are missing. Yes! I know you need to know MORE.  Short and Simple: Cuddle Spoons are unique, one of a kind, a gift from a higher place and will give everyone who experience them an overwhelming feeling of joy and happiness. Priceless Memories Forever! Cuddle Spoons are just what they sound like, Spooning or Cuddling Spoons. The story goes - A healthy young  man created them. This man was on the right path to a happy career, his own family with a loving wife and kids in his future....
---
• abilities expo • artist stories • blog • blogger news • blogger stories • bloggers • blogging posts • buzzfeed • cuddle spoons • designer stories • entrepreneur stories • exclusive interview • exclusive stories • influencers • life in a wheelchair • news stories
Hello ALL Bloggers… The reason I'm writing a Call Out Blog Post is because I'm a big blog reader myself and I feel Cuddle Spoons or Me would be an interested story to hear about. I have an inspirational story for all of you if anyone is interested. This is my story in the short version: At the age of 26 I had a server stroke that left me totally disabled. Years pasted and I went back two school; in a wheelchair, and earned 2 college degrees. More years went by; with no luck in getting a job because of...